Oh… you're a Firefighter? That's cool! What do you make?
"What do I make? I make holding your hand seem like the biggest thing in the world when I'm cutting you out of a car. I can make five minutes seem like a lifetime when I go into a burning house to save your family. I make those annoying sirens seem like angels when you need them. I can make your children breathe when they stop. I can help you survive a heart attack. I make myself get out of bed at 3 a.m. to risk my life to save people I've never met. Today, I might make the ultimate sacrifice to save your life. I make a difference. What do you make?"
– Source Unknown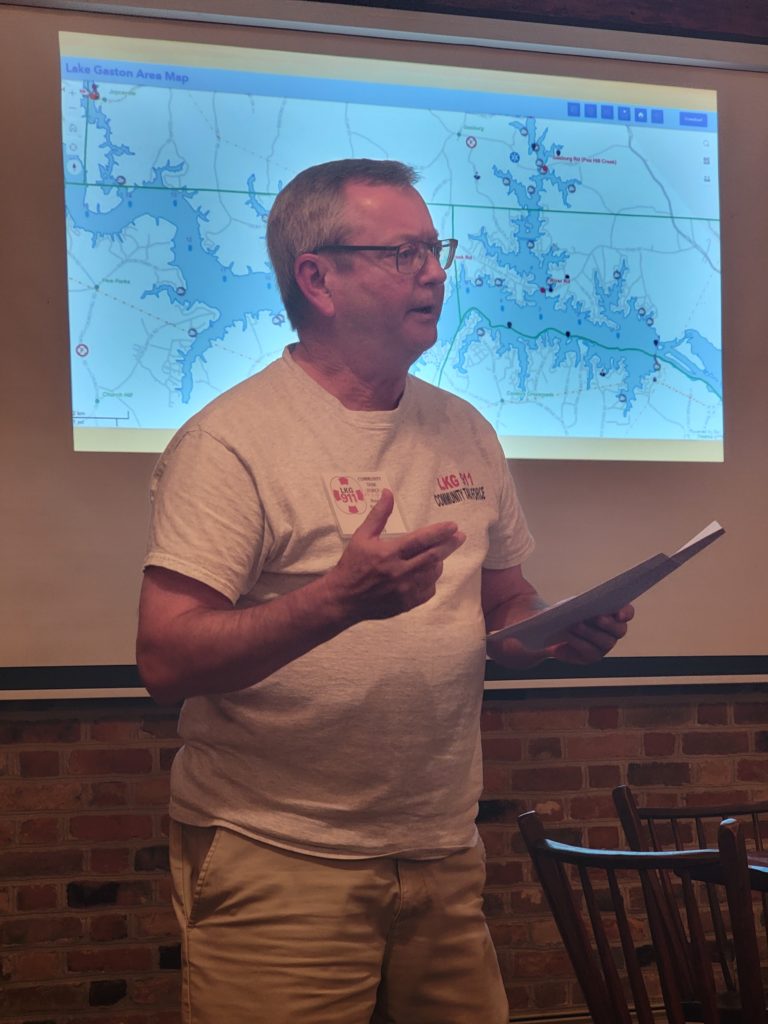 Request a Presentation
To request a presentation or training for your organization, please email us at LKG911taskforce@gmail.com and we will contact you to schedule.
Tools & Resources
Interactive Map: A map that has pulled all five local counties around Lake Gaston together including boat ramps, subdivisions, etc.
what3words: Every three-meter square of the world has been given a unique combination of three words. Used for e-commerce and delivery, navigation, emergencies, and more.